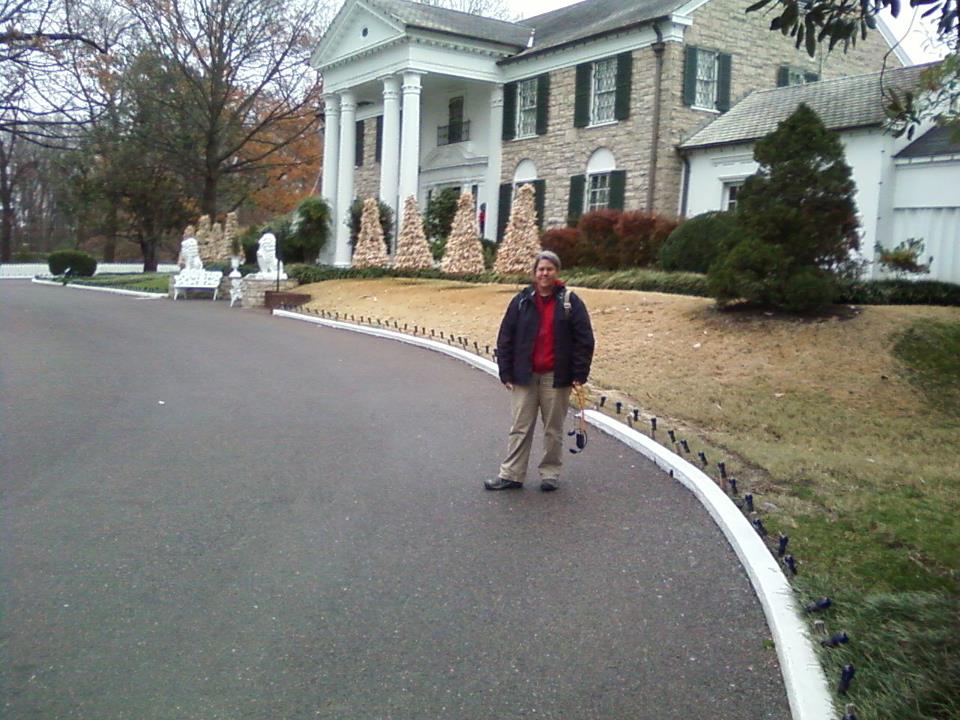 On the 35th anniversary of Elvis Presley's death I'm sitting here pondering whether or not he had a dog, or a cat, or a pet bird…
I remember exactly where I was when I heard the news of his passing. I was at my grandparents' house in North Little Rock, Arkansas. I had just turned eight a couple of weeks before. You see, I was almost born on the day they landed on the moon but my mom put the kabash on that so seeing it all go down on the console TV in my grandparents' living room was my first "Where were you when?" moment. I've had plenty since.
I come from a long line of animal adorers. My grandma had two miniature poodles named Smokey Pierre "Smokey" and Suzette "Suzy". She also babysat my uncle's toy poodle "JJ". There was a lot of love in that house that day!
On the day after Christmas I drove up the road to visit Graceland. It was cold, raining, and pretty miserable outside but I loved every minute of it! Long Live the King!